Solar Chalet in Gilbert AZ
THE PERFECT, CUSTOM SOLUTION
The Solar Chalet is a pre-engineered structural and electrical PV solar system and is offered for residential or commercial locations in Gilbert Arizona.
Generate More Power with our Chalets
Gilbert Solar Energy Panels' solar chalets are designed to optimize solar power generation as much as possible. They feature wide flat roofs with plenty of space for as many panels as we can pack on. The structures can be carefully angled to harness even more solar power after installation, and they're built from long-lasting materials that will hold up well over time.
Each chalet that you add to your home is a massive solar addition that you couldn't have on your home itself. Add our chalet and maximize your roof space and solar power generation as much as possible in the process.
Customize Your New System
Work with us to create the chalet of your dreams with color and post customizations to meet your needs and wants exactly. You'll have each of the following customization options when designing your new outdoor solar space.
6 color options
4 beam end designs
6 size options
3 post types
2 tilt levels
Optional rain harvesting
Grid-tied or off-grid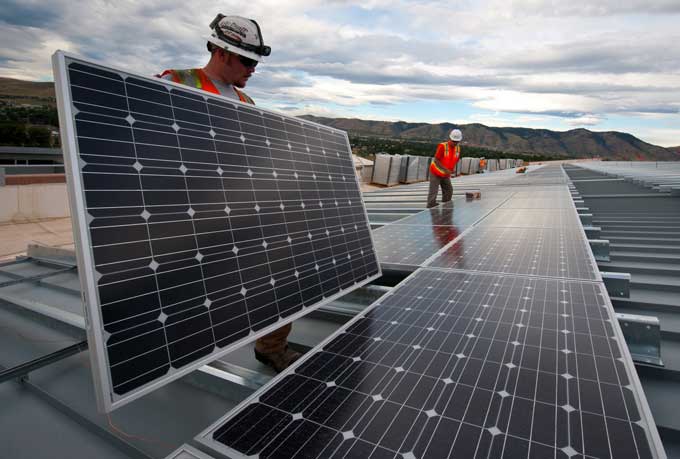 Improve Your Home With A Solar Chalet
With our help, you can design the ideal chalet set up to meet your needs exactly. Choose from six different sizes to get the right interior space and the level of solar power generation that you need. You'll have to choose whether you want the panels tied into your existing utility line or if you want batteries and an off-grid setup that will run even when the utilities aren't working properly. You can also have your panel roof tilted at 10 degrees or set up in a flat configuration depending on your preference.
It's easy to get the look you want to achieve with four different beam end designs, six color options, and three post types to choose from. Pick between fiberglass, standard and commercial grade posts for the level of quality and look that you like best. It's up to you to design your new chalet, but with all the different options available it's easy to get exactly what you're looking for out of the system.
Contact Gilbert Solar Panels today to talk about your new solar chalet. Learn all the benefits a system has to offer and find out if a chalet is right for you.